Get your Smartphone Covered up in the right gear
When I first heard about it, I was quite surprised that a product like this actually existed "A  woodback smartphone case" . YES the company name is cover up and they have quite nice selection of unique and out of the ordinary smartphone cases for you.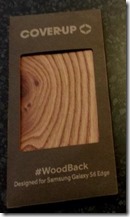 I was excited to get my hands on one and try it out and ended getting two cases which I have written about below.
The one I chose was the "Carpathian Elm Burl" for the SAMSUNG GALAXY S6 EDGE and the "Treble clef" for the SAMSUNG GALAXY S4. (pic 1 , pic 2 )
If you want the real wood look I suggest you go for the Carpathian Elm burl as you can see the wood grain clearly and it's the closest you would come to real looking wood on a flash looking smartphone back.
This case is crafted from sustainably sourced wood and lightweight polycarbonate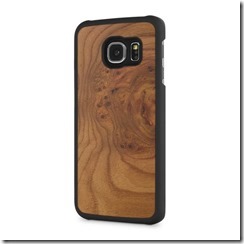 [Carpathian elm burl – http://www.cover-up.com/collections/woodback-samsung-galaxy-s6-edge/products/samsung-galaxy-s6-edge-woodback-snap-case-carpathian-elm-burl ]
If you want something the looks really unique + cool then you get the treble clef , while the Carpathian Burl is on the darker brown side , the Treble clef is nice and light and creamy colour and good to look at.
While I got the chance to to try the above exciting ones, there is a wide range of colour options for all the smartphone cases in their range .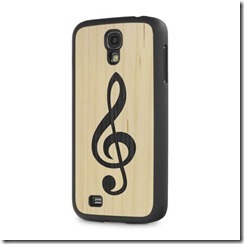 [treble clef – http://www.cover-up.com/products/samsung-galaxy-s4-woodback-snap-case-treble-clef]
Coverup has a very wide range of cases for gadgets like ipad, Kindle kobo and many more , but they also surprisingly have a very updated product showcase that covers all the latest smartphones as well, like the Samsung galaxy edge, HTC M9, MacBook pro 15 retina.
All the Coverup Woodback Cover Cases are made from real wood so every skin or case will have a different and unique grain pattern on them making them even more unique . Cover up started in 2009 with their kindle cases and has a welsh roots background and now with their amazing growth story, they distribute their products to customers all over the world
If you don't mind your sleek new gadgets having a bit of a contrast retro look these smartphone cases are your thing. Go have a browse &  get them here