its a  difficult decision to make  when you want to get a new case for your shiny new gadget (like me  when i got my brand new Samsung galaxy note 2). Because truth be told there is  so much to choose from, be it design like Flip case , pouch case , and so on and so forth. The choices  do not end with design, as  then you also have options of the type of cover like suede , leather  cloth and much more.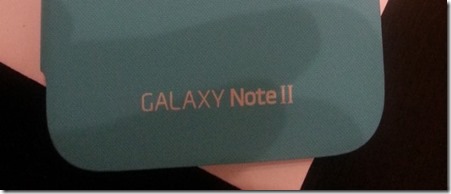 Close up pic of my icon blue flip case(pic doesn't do justice)
The diary case for my galaxy note 2
It took me two  different choices to end up with the right cover or case for my Samsung galaxy note 2. The first one i bought was the  "diary series case"  which makes you smartphone look like a mini diary . The good features about  the diary case  is your phone is always protected due to the thick solid  casing  and you have  space to put in c your credit cards  and stuff of the opening flip cover bit , also making this case  double up as a wallet.
The bad or cons are , its way  too thick  and bulges in your pockets  and can be uncomfortable due to this at times.
The review on flip case for Samsung note 2
The next choice i made when  i decided to get  another case  was the slim flip case , that i opted for. I got it in  icon blue colour  which made it stood out , but   what's goods about this case is its light ,  its not bulky and  looks cool and slim.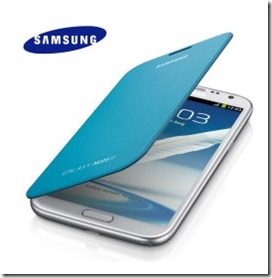 The only cons with this case is  its gets a bit fiddly when i try to put in  on my mobile holder on my car dashboard, but then i had this problem with most other cases. You might want to consider a  "snug case" if this is going to be a major concern for you
You can checkout different  type of "samsung smartphone cases" over here