If you  have not got  the google chromecast ,then this one might interest you – its a magic stick according to its name and its yet to be makers.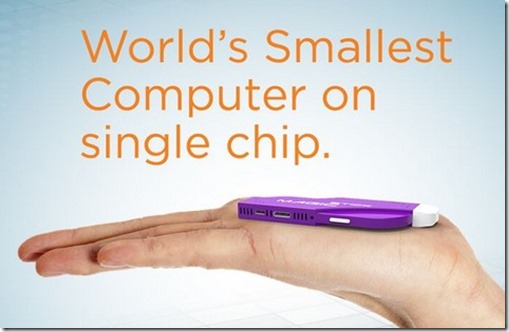 Whats the magic stick?
Its got nothing to do with 50 cent , Its a small tiny gadget  that can make your TV internet friendly and get it connected to everything ,its basically a  small pc that attaches to your Tv via the hdmi port.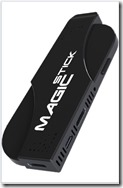 The world's smallest ever computer, the equivalent size of two fingers, will launch a crowdfunding campaign later this week as it sets about raising investment to go into mass production. Super fast, totally tiny, incredibly powerful and ultra high performance, the MagicStick will be available to pre-order on Indiegogo from Friday September 04, 2015.
Ambuj Kumar, Founder and Chief Architect said, "MagicStick is an incredibly exciting IOT device, with massive potential and huge power. It's slick, quick and super streamlined, hugely portable, pet and child friendly and addresses many of the issues that plague users of existing computer on stick devices.

Here are the specs
Technical Specifications
• Intel 14 nm Cherry Trail quadcore processor with 16 core GPU

• Emmc 5.1 based storage, and LPDDR3 RAM up to 8 GB

• USB3.1 with over 10 Gbps data transfer speeds

• 1 Gbps Wi-Fi speed supporting Beam Forming technologies

• Wi-Fi display (Airplay and Miracast) supported

• IOT enabled

• Range of ports and connections including the latest C-type connector

• Windows 10 and Android pre-loaded (compatible with Linux)

• Runs on 5 Watts of power
More photos
Photos
https://www.dropbox.com/sh/sjqqxorfb3ypwva/AACWd8VWE47Ab8RLDI6hGRGAa?dl=0
Click here and read the whole info
https://www.dropbox.com/s/izvhfvzt69y66cz/Magic%20Stick%20PR_ENG%20SEP2.docx?dl=0