Gadget Australia.com is a popular Australian Gadget, Electronics and Technology blog.  We  have grown to cover amazing gadgets in different categories like fun and games, entertainment – including sports and health related  gadgets and apps.
We like  to collaborate with bloggers and tech companies  to showcase the latest and trending  gadgets , smartphones, TV's  and electronics.  We do allow  guest posting on our blog that fall within our  guestpost submission  criteria.
Yes, we do  also accept Sponsored posts and below are a few guidelines for guest posting/sponsored post  on  our website www.gadgetaustralia.com.  We believe in full transparency and following FTC guidelines.
Guest posting on Gadget Australia
You are free to write anything related to Gadgets, Gizmo Reviews, Toys, Electronics or articles related to the gadgets niche ( or anything related to technology like latest apps,  TV  or  Smartphones).
[We prefer   to give you a topic to write about , if you are seeking a Free guest post on our blog]
If you are enquiring about a free guest post on our blog
Content needs to be at least  800 words minimum in depth post
Good English writing skills
Provide Images for posting with article.
The article should pass copyscape.
Article will be reviewed and then  advised if its OK to post
2 links in article will be accepted and if reference links are requested in article then it will be reviewed , before publishing
Guidelines for Guest Posts on Gadget Australia
Your post must be original and must have never been published before on any other websites.
You agree to not re-publish this post or article anywhere else on the web.
Article should have okay English and grammar and make sense ( no spun articles)
You can  contract us via the contact button or then send guest posts via email  to jeromejf@hotmail[dot]com.
If you are seeking a sponsored post on our blog 
Minimum  500 word post
Rest  requirements same as Guestpost above
Contact us to negotiate further
Sponsored Post:
A Sponsored Post promotes your business or product, but may not be an advertisement post. It can be in the form of a review/give-away or simply a text post.
The post must still be relevant to the site ( Gadgets or technology). A sponsored post can include in-post links to your website or a website you are writing on behalf of, product or social networks and you are welcome to offer my readers a coupon code for your product or service.
You may also include your own selection of keywords to add in the SEO, they must be relevant to the content. You can include an image to use with the post to make it more attractive. I will review the content and discuss any changes to the text before posting or will directly post it and send you the link if its good to go.
We suggest for you to let us know the subject/title of the article before actually sending it to us for publishing on our blog , if you already have a article ready send it to us  and we will tell you if we can publish it.
All content when accepted for publishing and published , gadgetaustralia.com will retain exclusive rights to that content and edit it in any form as per requirements of the blog.
SUBMIT  YOUR  GADGETS FOR REVIEW
If you do have a new gadget you  have just launched  or just want us to  review , you can contact us  to check if we can do a review on the gadget  to publish on our website.
We will try to get back to you regarding your guest/sponsored  post request within 3-5 days of submission. We Email users about the status of the post or you can always message us using our contact form/email  for any queries.
Feel free to contact us for any questions or clarifications.
Our Current Blog Gadget Reviewers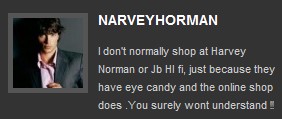 Related articles