Smartphone cases are a big industry with the advent of smartphones. The bigger the price you pay for your smartphone the better you need to protect your smartphone. Tech 21 new range of covers  got this covered with their new range of smartphone covers for the new Samsung galaxy s5  phone.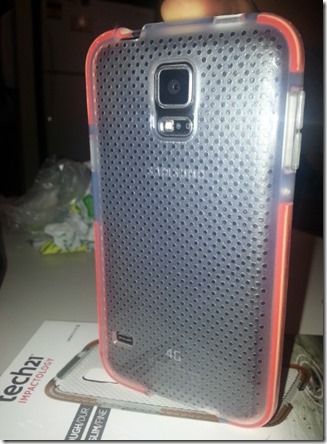 The new Samsung galaxy  s5 range of phones are already water resistant , however these tech21 cases  further bolster that plus point  by making it even more water resistant with is superior moulding that just hugs the frame of the phone.
The material itself is of superior quality ,  though this is  made in china its not of the  flaky quality, these cases  has got  that superior quality finish and feel  quite sturdy.
The case itself has  perfect design with thin rubber covering  the smart phone buttons so that  you can easily operate the buttons even with the case on without much effort.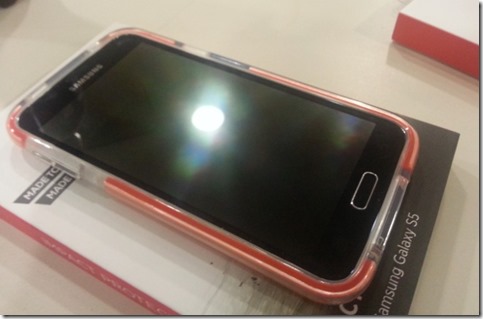 Some other features that i noticed is
Shock absorbing strips – its got special shock absorbing strip's on the corners , in case you drop it , you got extra protection.
Non slip  & Grip Materail – The material used is non slip while at the same time its good to grip and prevents slipping out from your hand.
All cases are embedded with D3O, which is a flexible material providing unbeatable protection as used by the military. It absorbs the impact and releases it leaving your phone protected from any bumps or drops.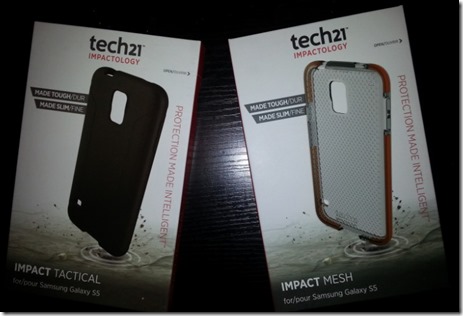 [ Above featured in pic are  impact tactical and impact mesh cases from tech 21 for the Samsung galaxy s5 range ]
The Samsung  Galaxy S5 itself is  hard-wearing, dustproof and water-resistant, and so consumers would want that extra protection if  the phone is dropped and it does not get shattered and the impact cases do these well.
The only cons i can think of its a bit chunky , but then so are most cases for your smartphone.  I  currently like the impact mesh  skin case and love the design and look. I also fancy the herringbone case which is not reviewed here  but is showcased on their website  at tech21 here . Tech 21 also has a range of smartphone cases  for apples iphones.
Looking forward for more  cool designs to be launched . You can get yours  at the their website  & shop here