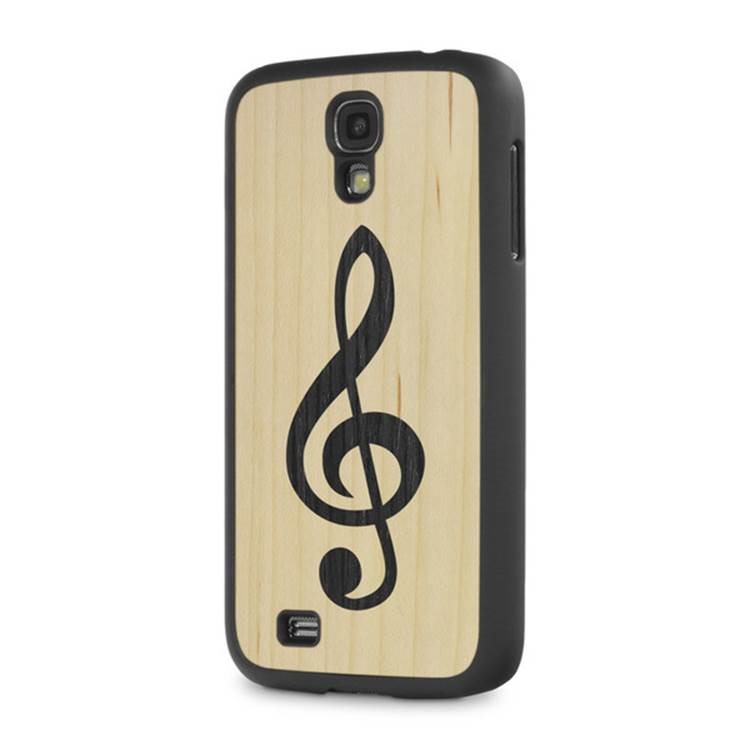 Bluetooth Wireless earphones,  smartphones and gadgets have come a far way from when it  was invented in 1994 . In this new era of gadgets that is taking over our lives, it helps to reduce at least some radio emissions when you can and the Native Union curve Bluetooth headset does this really well.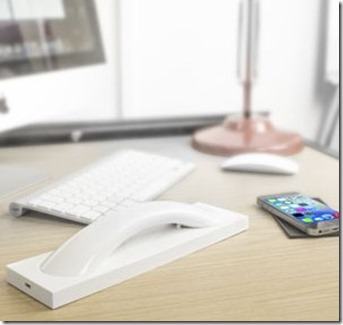 [Sleek modernistic design]
I was pleased when i got to test out this Bluetooth wireless phone , the  first thing I noticed was off course the sleek nice design of the phone soon as I opened up my phone wrapping. I managed to get a white colour native bluetooth handset  and i was pretty pleased with the choice even though initially i had intended to go for the black colour.
Apple Iphone  users will relate to liking this color of the handset ,-  the sleek design and white colour does lend a appeal of the gadget.
The curve design on the phone is very obvious and actually works for the design, when you pick up the wireless phone itself is unbelievably light  to carry and so make it makes  talking on it a breeze and care free with no wires to watch out for .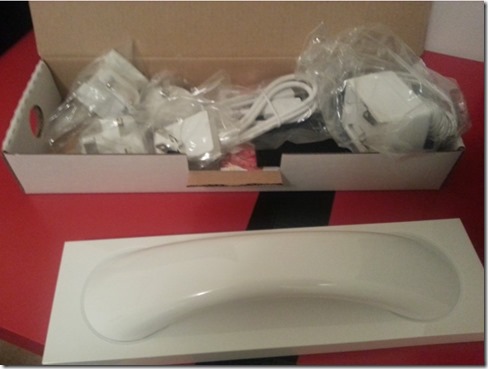 [Unwrapping of my  bluetooth handset]
What most punters would want to know for sure is the  connection quality  and this truly shows the quality of the handset  with this gadget giving a  rock solid quality connection.
Thumbs up for this gadget being :

No disturbance whatsoever  and rock solid connection.

Sleek Design and lightweight  gadget
What I really like is that this Bluetooth phone can be connected to  two mobile devices at the same time, which make its so much more convenient if you have  multiple mobile phones in the house.
This gadget can become essential if you or your partner or someone else at home  speaks on their  mobile quite a lot , as this Bluetooth phone reduces 96% of radiation  compared to a mobile phone. You don't want to take unnecessary risks when you can avoid it with radiation , specially  if you use  your mobile phone quite regularly .
The phone is Designed and developed by renowned French designer David Turpin, the Native Union Curve Bluetooth Handset in high gloss white allows you to connect up to two Bluetooth enabled devices such as a smartphone and a laptop to take crystal clear calls.
If you want to check out the black version go to this link – Native Union Curve Bluetooth Handset with Base – High Gloss Black ( http://www.mobilezap.com.au/43197-native-union-curve-bluetooth-handset-with-base-high-gloss-black.htm)
Prices for Bluetooth handsets
Was $45.49 You save 33% (Now only $30.49)
C[heck on above website link for latest updated prices ]
Here are some features front  the website  that i have not covered  above
Compatible with all Bluetooth enabled devices
Answer calls by picking up the handset 
Includes adapters for EU, US, UK, ANZ and Asian plug sockets
Navigate your device while talking
Eliminates up to 96% of radiation compared to using a mobile phone
Dial using your voice
Perfect for VoIP applications
---
What you get  with your handset   (in the box)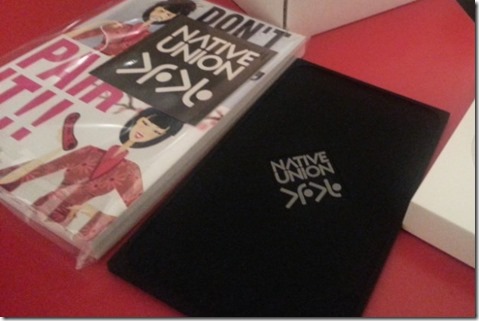 1 x Native Union Curve Bluetooth Handset with Base
1 x UK Mains Adaptor
1 x Euro Mains Adaptor
1 x US/Japanese Mains Adaptor
1 x Australia/China Mains Adaptor
& Non -Slip mat  and instructions booklet as seen above in pic