Thinking about getting a  spare TV in your bedroom or second living room, why not get a  HTPC all you need is a decent sized monitor or then even  a lCD tv as monitor and you can connect A HTPC  to it and not only watch LIve TV  but also have  wifi connected to it  and watch all the latest music and Videos streaming from your pC  on you TV or monitor  from another room.
HTPC OPTIONS OR MEDIA PC
Here are some cool HTPC or media PC  that you can use to do this. These pc's are small so they  dont take up much space and do the job of a PC as well a TV well.
THE ACRE REVO at 29mm, is the slimmest  and slickest HTPC ever. ITts got a Athlon II Neo K325 processor, 2GB of DDR3 memory and NVIDIA's ION GPU.

The Acer Revo 100 is rather expensive, but it's obvious that a lot of R&D dollars were pumped into this impressive machine. If only it had Bitstream audio out, the Revo 100 would indeed be the perfect HTPC. Available from Acer, retailing for  approx $999.
Shuttle pc
The Shuttle mini PCs  ( HTPC ) are available in a number of configurations, including barebones, where you add your own HDD, optical drive and RAM of choice. You can get one with 2GB of DDR2, a 500GB HDD and a slimline DVD drive. You also get inbuilt Wi-Fi, five USB ports, Gigabit LAN and a Kensington lock point. You can also swap the standard HDD for an SSD if you want a totally silent PC with no moving parts and with no fans, the Shuttle has no problems in dusty environments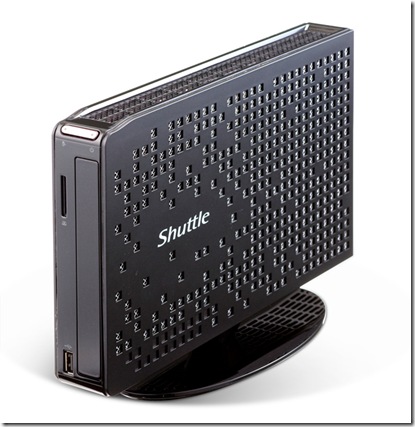 The call me the G-man.. Yeah thats rightthe G -man I am not a Guru, Jedi, Rock Star or a Ninja. I'm just a guy that knows an awful lot about a bunch of stuff and I'm not afraid to tell it like it is.
My stuff is really good. It's different. I think you'll like it. You should really check it out. You might actually learn something...if not, maybe you can teach me something.