Unfortunately Australia launch dates are for the "NOKIA 1020 Lumnia" is not announced for the phone, how ever what is surprising NOKIA doesn't even have Australia even listed on their launch pages  as a country, even though countries like Burundi and Madagascar are listed  for launch page.
Nokia Lumnia 1020 Australian launch Date : Unknown
If you like to use your phone to take good photos and would like a little bit extra  for taking out photographs then this is the phone you wan to own. The phone uses a process called "oversampling" to combine the pixels of an image into a smaller 5MP version from which it removes unwanted visual noise, thus creating a smaller but clearer picture.
Nokia lumia 1020 review
Standout Feature : 41 megapixel, camera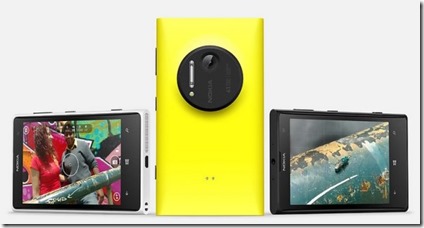 Ref: nokia website (cool gadgets 2013, australia gadgets, electronic spy gadgets)
The "Nokia  1020 Lumnia" is leaps away from its older cousins the "Nokia 720" and "Nokia  808 pure view" . The Lumia 1020 is slightly thinner and lighter than the Lumia 920
What's good about Nokia Lumnia 1020 Smartphone camera ?
Six-lens Carl Zeiss optics
Did we already say (41 Megapixel camera)
Xenon flash Complemented with a smaller led flash
Captures 1080p HD video at a rate of 30 frames per second
1.5GHz dual-core Qualcomm Snapdragon S4 processor
32GB of internal memory
Lossless Zoom
What's bad about  the phone ?
Its got a hump in its design ( wish it was just flat)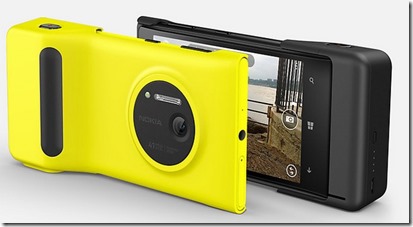 Camera is available in bright yellow, Black and white color.
Ref: nokia website (cool gadgets 2013, australia gadgets, electronic spy gadgets)
The LAUNCH DATE : This Windows Phone 8 device will sell in the U.S. exclusively at AT&T for a not so hefty price to Australians  of USD  $299.99 with two-year contract. Pre-orders begin July 16, with the Lumia 1020 becoming available online and in stores July 26. (The Lumia 1020 will also sell globally.)
Nokia suggests the Lumia 1020 "reinvents" the way smartphones handle zoom. If you want more on the science of oversampling, check out Nokia's whitepaper on the Lumia 1020, and specifically page 6
Competitors to the NOKIA 1020  phone
Samsung's 16-megapixel Galaxy S4 Zoom smartphone camera

The New iPhone to be launched

The Note 3 from Samsung
The call me the G-man.. Yeah thats rightthe G -man I am not a Guru, Jedi, Rock Star or a Ninja. I'm just a guy that knows an awful lot about a bunch of stuff and I'm not afraid to tell it like it is.
My stuff is really good. It's different. I think you'll like it. You should really check it out. You might actually learn something...if not, maybe you can teach me something.