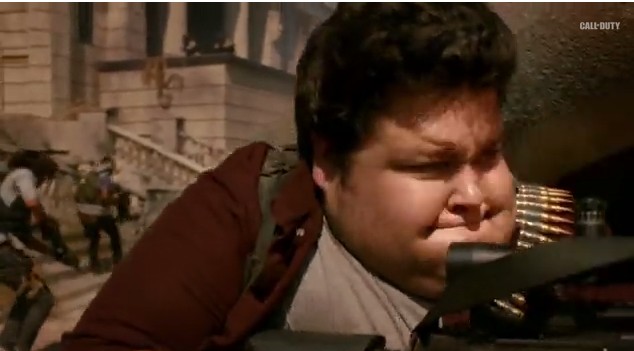 Call of Duty: Ghosts Official Trailer
Watch it here:

Official Call of Duty®: Ghosts Live-Action Trailer – "Epic Night Out"
The official Call of Duty®: Ghosts live action trailer, directed by James Mangold and featuring Megan Fox, follows four buddies on the trip of a lifetime through Las Vegas and beyond. Call of Duty: Ghosts arrives globally on November 5th, 2013.
Pre-order now at participating retailers and get the Free Fall Dynamic Bonus Map and play the Double XP Launch Weekend!http://www.callofduty.com/ghosts/wher…
Get the latest news about Call of Duty: Ghosts by following us on Facebook (www.facebook.com/CODGhosts) and Twitter (@CallofDuty and @InfinityWard).
All the fatkids  who play video games whole day now get recognition in Call of duty Ghosts
The call me the G-man.. Yeah thats rightthe G -man I am not a Guru, Jedi, Rock Star or a Ninja. I'm just a guy that knows an awful lot about a bunch of stuff and I'm not afraid to tell it like it is.
My stuff is really good. It's different. I think you'll like it. You should really check it out. You might actually learn something...if not, maybe you can teach me something.