Hard drive mania gets cutomers cheap deals
Some hot deals this week from the letterbox brochures.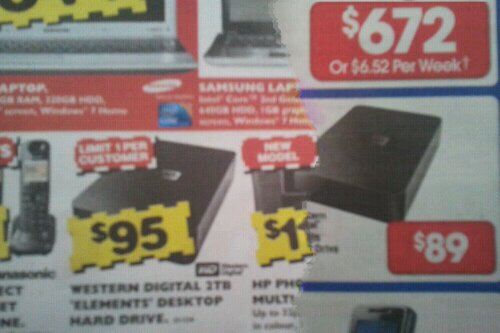 Prices are hotting up in the hard drive market. Check out these fab offers in this weeks junk mail.$89 for 1.5 tb from officeworks vs  and $95 for 2tb hard drive from harvey norman.
The terrabyte  hard drive sale is on in australia
Update : Dicksmith  has stirred the  competition up by releasing one for $86 this week.Go check it out
New releases
The call me the G-man.. Yeah thats rightthe G -man I am not a Guru, Jedi, Rock Star or a Ninja. I'm just a guy that knows an awful lot about a bunch of stuff and I'm not afraid to tell it like it is.
My stuff is really good. It's different. I think you'll like it. You should really check it out. You might actually learn something...if not, maybe you can teach me something.