In case you hadn't noticed – there's a whole world of gadgetry evolving around the business of wind-up mobile device chargers.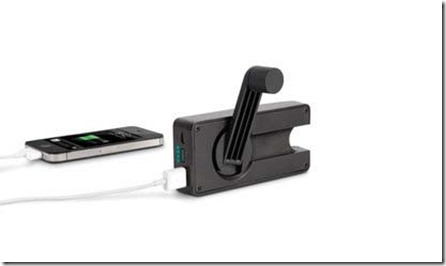 These things can be absolutely invaluable for those emergency moments when you absolutely have to have charge in your mobile – but none is left and there's no socket nearby.
This has happened to virtually all of us at the most inconvenient time somewhere or other. And for some people, the difference really can be a matter of life and death. If you're in an emergency situation, for example, and you have a wind-up charger with you – then you can easily create enough to juice to make that emergency call.
For slightly more trivial matters, they can be invaluable too. For example, the World Cup is almost upon is and let's say – just hypothetically-speaking of course – that you fancied having a few dollars on one of two teams you don't care about in an otherwise dull encounter between two teams from two countries you've barely heard of. But you've no charge left and you're sitting in a pub with your mates. In such situations, a wind-up charger enables you to have a bit of a gamble with ease – and without the necessity of leaving your seat.
Some wind-up chargers even include a torch – and they're made to be compatible with all the major mobile manufacturers. It's a simple matter of attaching the charger to the mobile device, then wind-up the handle and letting the power be put in to your mobile.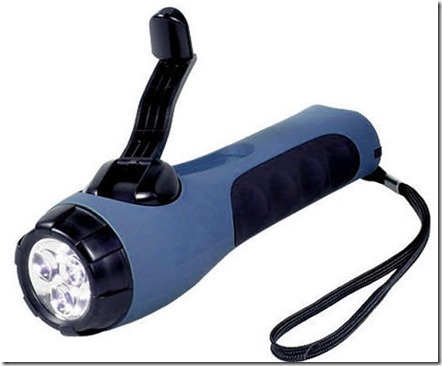 The wind-up mobile chargers work in the same way as wind turbines. Obviously, though, your hands provide the requisite kinetic energy which moves the charger's crank, adding sufficient battery life to your mobile device or mobile phone to get you through.
Most chargers have a crank handle. This is a lever that can be held easily hold and wound-up whilst holding the charger's base. The kinetic energy from your hand and arm is thus transferred to the shaft. This then becomes rotational energy because the shaft turns. There is a gear set connected to the shaft to transfer the rotation energy into the charger's generator. This is able to create somewhere between four and six volts to your mobile's battery and hey-presto, you're away.
Also, if you have a hands-free device such as a Bluetooth ear-piece, this lets you talk whilst you crank the handle. This is helpful because the charging is essentially a two-hand job, so you can keep talking whilst you crank the handle, because the power you're generating is sufficient to keep the charge up and to keep talking. In other words, you should be able to talk and a charge continuously.
There are lots of examples on the market, so try and get the smallest, but most efficient you can. In this way, you're far more likely to have the thing about you when you need it most. Above all, a crank-handled manual mobile charger gives you peace of mind that you're never going to be completely out of juice when the need arises.