The SonicMaster is a new laptop with great sound quality, which makes it really good for music lovers. Playing on this idea, Asus have developed a new site where users can choose one of six music characters, upload a photo and sing a short tune. The photo is then imposed on the character, which dances and sings the tune.
Users can then share this with their friends via email/social media, encouraging them to upload their own tune. You can have a full preview over here at  Sonic master Musicbox asus.com
The 5-step process:
choose music box,
upload photo,
record message,
write message,
share.
Here are some visuals to help you understand how Sonic master works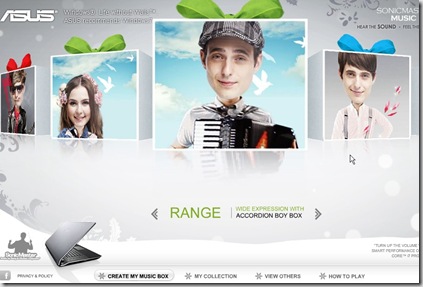 Make a greeting process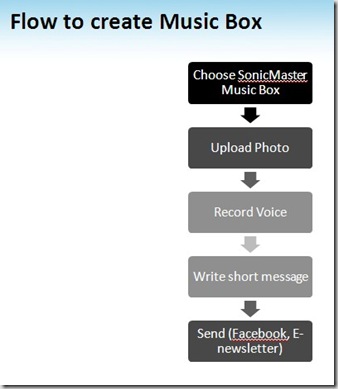 Choose a image and record your message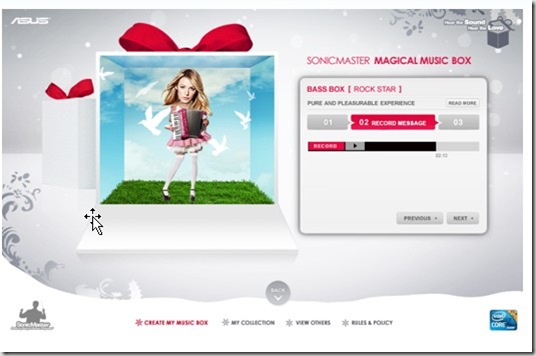 Explore more here  . i absolutely loved using this  website to send everybody  new year greetings for 2011, I could create nice fun personalized greetings  in just a few simple steps.
[ *This Website may contain advertising and promotional material Google, as a third party vendor, uses cookies to serve ads on your site. Google's use of the DART cookie enables it and its partners to serve ads to your users based on their visit to your sites and/or other sites on the Internet. Users may opt out of the use of the DART cookie by visiting the Google ad and content network privacy policy]
]
The call me the G-man.. Yeah thats rightthe G -man I am not a Guru, Jedi, Rock Star or a Ninja. I'm just a guy that knows an awful lot about a bunch of stuff and I'm not afraid to tell it like it is.
My stuff is really good. It's different. I think you'll like it. You should really check it out. You might actually learn something...if not, maybe you can teach me something.