Occasionally, we all need a little prompt to remind is of what's coming up – and there's possibly no more important date in business than knowing when your tax is due. Giving yourself a little advanced warning about financial matters gives you time to prepare. Using Intuit's QuickBooks accounting software, you can prepare your return in advance, chase up those unpaid invoices and make any payments that you haven't yet.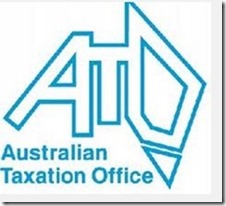 However, even the best accounting software won't help you if you've forgotten just when your accounts are to be submitted. Luckily, you can set up Gmail notifications and keep the ATO off your back.
Using Gmail to set reminders for tax dates
The best medium you can use for this purpose is your mobile phone. You're far more likely to have that with you at any given time than your laptop. If you haven't already, sign up for a Gmail account and enable it on your mobile, so that you can do the basics such as check and send emails. Here's where we get a little bit technical: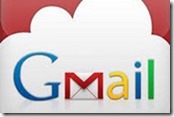 1) Log into your Google Calendar, which is offered as part of your Gmail service. You can do all of this on your laptop.
2) Choose the calendar on which you want to enable notifications from and hit the 'settings' button.
3) At the top of the page, you'll see 'Calendar Settings'. Directly under that, you'll see a bar marked 'Mobile Setup'; that's the one you want to click.
4) Clicking that button will take you to a new page, on which you'll be asked to enter certain information, including your country, your phone number and your service provider. Once you've submitted that form, Google will send a verification code to your phone, which you'll also need to enter.
5) When you've completed all the required information, click 'Finish Setup'.
6) The next screen will ask you how you want to be notified. You can choose emails, SMS messages or both. You'll also be asked how far in advance of appointments you want to be alerted. For tax purposes, it's best to give yourself fair warning. Using QuickBooks will greatly reduce the time you need to spend sorting through your accounts, but it's well worth giving yourself some breathing space. Alternatively, you can set up incremental alerts with more notifications as the date gets nearer. Save your preferences and you're ready to roll.
7) It's time to create your reminder. Fill in the details as you see fit; about halfway down the page is a section where you can choose how you'd like to be reminded.
8) Choose SMS from the first drop-down box and enter your mobile number into the second box.
9) Choose exactly when you'd like to be reminded, bearing in mind the time you want to set aside and your ultimate deadline for completion.
10) Click 'Save'. You will now be reminded about your important tax date at the time you have chosen. You can repeat the process for other important dates, safe in the knowledge you'll get a reminder, closer to the time.