Want a high-spec HTPC? Shuttle's latest micro machine is so small  and tiny  you can mount it on or behind your monitor which also obliviously makes it a  ideal spare pc to connect to your TV.
Shuttle the new Mini pc or HTPC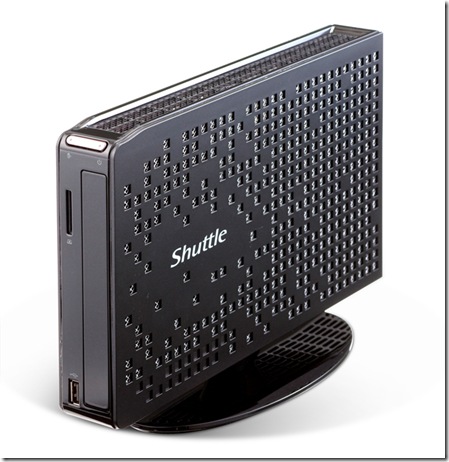 Shuttle XS35GT  Mini PC
The Shuttle XS35GT is tiny 252mm long, 154mm high and only 33mm thick which is really small compared to some of the other mini pc's out there. This dual-core processor is steady at  1.6GHz and includes Hyper-Threading technology, letting you run even quite-demanding applications though the shuttle doesn't come with any OS by default.  What's nice is , It doesn't use any fans; the Intel Atom D510 CPU is passively cooled
You also get inbuilt Wi-Fi, five USB ports, Gigabit LAN and a Kensington lock point. The Shuttle can feed audio out via a 3.5mm jack or digitally over HDMI. Available from Shuttle, retailing for $599.
The call me the G-man.. Yeah thats rightthe G -man I am not a Guru, Jedi, Rock Star or a Ninja. I'm just a guy that knows an awful lot about a bunch of stuff and I'm not afraid to tell it like it is.
My stuff is really good. It's different. I think you'll like it. You should really check it out. You might actually learn something...if not, maybe you can teach me something.