The new generation of headphones is here, and it's revolutionising the way we listen to our music. Gone are the days of spending the first 10 minutes of your gym session trying to untangle your pesky earbud headphones, which always seem to instantly tie themselves in a knot the second you put them down. Gone are the days of having to replace a pair of headphones just because the cord has worn out or become damaged. Gone are the days of having to awkwardly share one earbud each with a friend when you want to let them listen to your new favourite tune.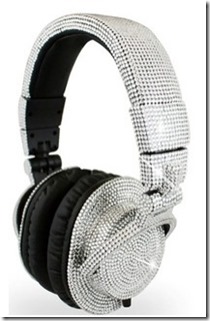 Shiny Swarovski DJ Headphones
Choosing the right  earphones
Welcome to the world of wireless headphones, the audio phenomenon that's been well and truly sweeping the world of consumer electronics over the past few months. Wireless (or cordless) headphones have been around for a while, but recently we've seen some huge improvements in the technology and features on offer. From improvements in sound quality, Bluetooth connectivity reliability and overall comfort and design, we well and truly believe that if you've been thinking about making the investment in a pair of these cans, now's the time to do it.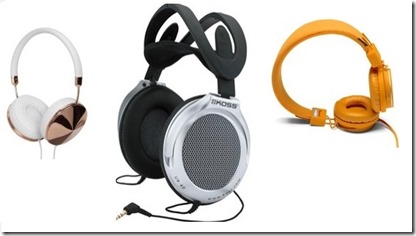 If you're wondering which models you should be looking out for, we've put together a handy list of the top brands and models to get your hands (and ears) on.
Logitech UE 9000
Bass-boosting amplifiers, noise cancellation, over ear design and 10 hours of battery life when used without the cable – Logitech have packed a lot of great features into their UE (which stands for 'Ultimate Ears') 9000 headphones. They can connect to devices which are up to 10 metres away (Logitech claims a 15-metre range, but reviews have shown 10 metres to be a more realistic distance) and if you shop around, you may be able to bag yourself a pair for under $500.
Jabra Revo
A lesser-known brand, but don't let the name fool you – These headphones have been getting rave reviews all over the web. Available in black or silver, they can also be used as wired headphones for all those times you want to feel the reassurance of being attached to your music playing device. Padded with memory foam earcups, the "Jabra Revo headphones" are easy and comfortable to wear, while minimising external noise at the same time. While the price point may be high, you get what you pay for with these headphones.
Sennheiser MM 550-X
Not so great for those on a budget, but being Sennheisers, you know they'll have the most premium sound quality out there. While the noise cancelling hasn't been touted as the best out of the numerous wireless headphone models around, the MM 550-X headphones make up for it in superb sound, unique folding design and a super high tech five-way control pad on the right ear for intuitively skipping backwards and forwards between songs, and adjusting the volume.
Parrot ZIK
With their super sleek design, superior sound quality, the Parrot ZIK headphones seem to have become THE pair of headphones to own in 2013. Since being released earlier this year, the ZIKs have gotten rave reviews on everything from their ultra modern design, their auto-pause feature when you take the headphones off, and the ingenious touch pad outside the left ear, which lets you pause, skip songs and adjust volume up and down easily.
Which are your favourite wireless headphone models available on the market right now?