The "Dartz Aladeen Edition Prombron" vehicle just like the vehicle in  the movie dictator can now be bought if you got  the  money and  fancy something Loud and in your face.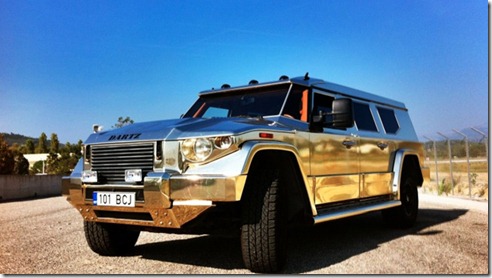 Dartz  Motors Dictator ride !!
According to Dartz Motors who made this vehicle for the movie dictator, the Aladeen  model is the worlds most expensive  SUV.
The Replica Vehicle from the dictator movie costs between $500k  to $700k depending on  how much further you want to pimp the ride.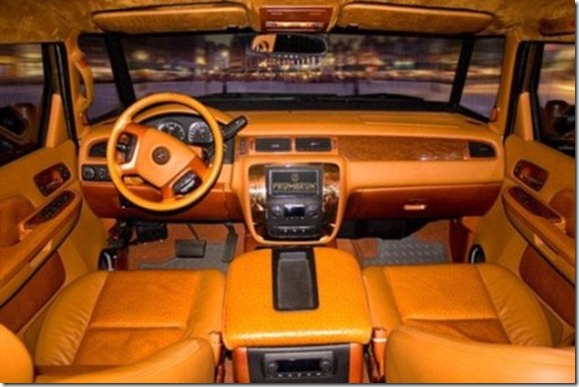 The Features of this vehicle( Aladeen Edition Prombron) include a custom Armour ( Gold coated SUV) , Blast proof windows , 400hp V8 motor  and Can take a beating from Rocket propelled grenades