Editor choice
The Ten top Quadcopters of 2017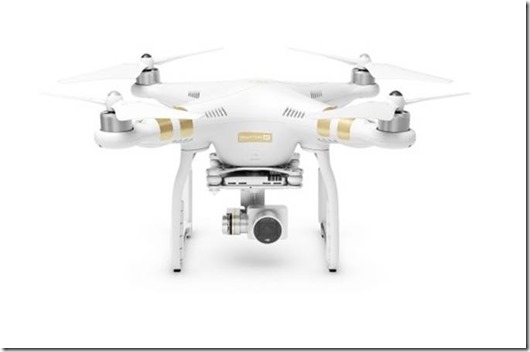 In recent years, the usage of drones has tremendously increased and its efficiency cannot be denied in various fields. There are numerous purposes for which these gadgets are used whether it would be the best flying experience for your kids or other commercial usages such as marriage photography, videography or for army purposes.
For an awesome flying experience here goes the list of top ten best Quadcopter which will surely leave a flawless experience to its users. Below is the list for the most remarkable quality and ideal featured drones in 2017 which not only suits your requirement but also makes the purchase a life time investment.
1. DJI PHANTOM 3 PROFESSIONAL QUADCOPTER DRONE WITH 4K UHD VIDEO CAMERA

After purchasing DJ phantom your quest to acquire a powerful and unswerving drone will surely end, with an extraordinary flying experience contain fully stabilized 3-axis gimbal, 4k UHD video recording and stable flight indoors for the users. DJI pilot apps bring complete control over the camera allows live viewing.
Approximate price AUD 1,399 (PIC ABOVE)
2. PARROT AR.DRONE 2.0 POWER EDITION QUADCOPTER

A classic quality drone packs with numerous tremendous features and technological advancements from its previous version and will brings an ideal drone flying with overwhelming quality images within affordable price. It consists of intuitive control through the smart phone device as well as live video streaming with 2 HD batteries.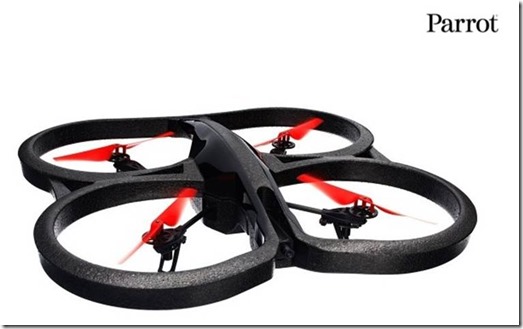 Approximate price AUD 519
3. BLADE 350 QX3 AP COMBO RTF

Blade 350 is another remote control Quadcopter with solid quality and good video capturing results along with perfect flying time. Able to capture high definition video and easy flying practices are observed through it.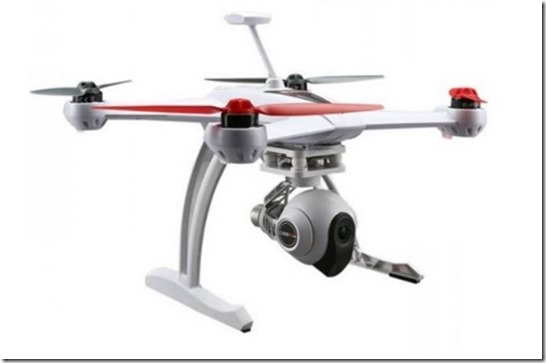 · WI-FI Password: 1234567890
· Captures smooth, steady aerial video in brilliant high definition
· Includes everything in one box
· Easy to fly – no experience necessary
· 10 – 15 minute flight times
4. DJI 2.7K, HD VIDEO RECORDING DJI PHANTOM 3 STANDARD QUADCOPTER DRONE

DJI 2.7K is another form of a remote-controlled helicopter with awesome quality images and videos for you during a lifetime experience flight, perfect for wedding and outdoor events photography.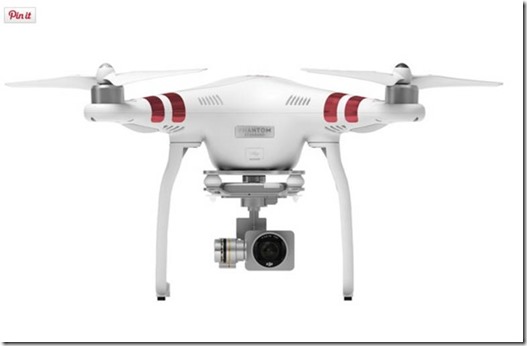 Its GPS assisted flight feature in helping you contribute to getting high definition picture while you can fly safely too. Its waypoints, follow me and point of interest modes will bring advanced camera perspective.
5. YUNEEC Q500+ TYPHOON QUADCOPTER

It has beautiful and extreme quality featured drone which will surely make you a famous owner of a remarkable flying machine.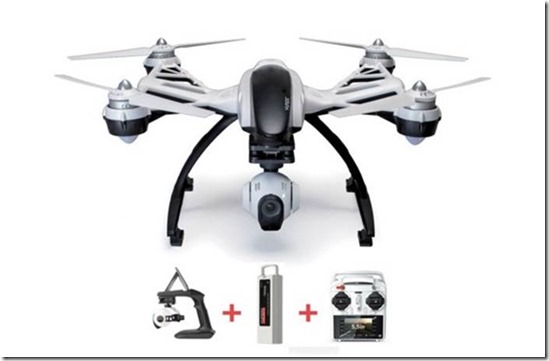 Its incredible camera helps you capture full HD videos and images with 16-megapixel camera and 32 GB free micro SD card provide overwhelming storage capacity.
6. PARROT BEBOP QUADCOPTER DRONE WITH SKY CONTROLLER BUNDLE
Parrot bebop is reliable flying time experience and the huge number of satisfied customer guarantees it phenomenal built quality, flying practice and camera. A truly outstanding piloting experience with Wi-Fi extender and drastic control over joysticks make it dock station for smartphones gadget. Its high image quality brings advanced captured picture within no time.
7. HUBSAN X4 (H107C) 4 CHANNEL 2.4GHZ RC QUADCOPTER
Hubsan x4 extremely good quality building material yet it's five-star. rating say it all because it's affordable and without any second doubt. Super stable flight practice with 4 ways flip option makes it surely a versatile product.
8. SYMA X5C 4 CHANNEL 2.4GHZ RC EXPLORERS QUADCOPTER
For those who has the strong aspiration to buy a drone this surely a choice of them, regarded as a best seller on amazon with a satisfactory rating. Its substantial features include easy to control flight experience with stable flight qualities and super affordable make it the best choice for other.
9. XIRO XPLORER PROFESSIONAL QUADCOPTER
An ultimate flying ride with durable battery and outstanding camera result make it another good choice for the users.  XIRO XPLORER Is ready in minutes with complete Remote transmitter and Quadcopter. Smart battery and Advance GPS bring convenience at your doorstep.
10. HAKTOYS HAK907 17″ DIAGONAL 2.4GHZ 4CH RC QUADCOPTER
Haktoys HAK907 is yet another strong option that will be definitely come under your budget.
Making you kids happy with a ready to fly Quadcopter can be an exciting moment for your kids. It exceptional indoor/outdoor facility, adjustable modes, and extreme video recording capability can definitely make this your favorite toy that your kids was waiting for or the kid in your that was waiting for J
The 10 Top Quadcopters of 2017
We reviews the best quad-copters for 2017 . We look at price features and quality in this process.
PROS
Good Camera copters
Advanced controls
Stable quality
CONS
Risk of crashing
Is pilot license required in your country
Top Seller Black Falcon Spy Drone with Camera at Things...
Details +
Charge it up and this mini drone is ready to fly--no assembly required!With a range up to 160 ft., you can zip this quadcopter around the park, or use with the camera function to take aerial stills or videos

ThingsYouNeverKnewExiste.com offers unusual items, Bizarre Toys, Gags, Books & Novelties! Since 1914. Electronics, As Seen on TV
thingsyouneverknew.com
thingsyouneverknew.com