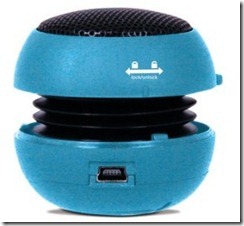 Santa season is on and  homes are getting attacked and pummelled by brochure 's full of goodies tempting to make your wallet lighter. We  thought  we'd do the hard work for you  and scan the brochures  to make you chrissy shopping a bit easier  and maybe just a little bit cheaper as well ( with gifts under $10)
10 Gifts under $10
Here are some "great Christmas gift ideas" all under $10 deals  from Big W, Dick smith , Kmart and Amazon. ( *prices are current as of publishing date)
1. Laser Portable Mini Pop-Up Speakers at  Big W $9 In WA stores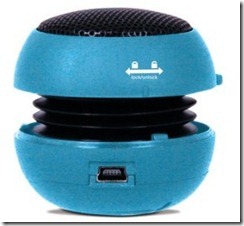 This "burger" speaker gives incredibly good sound from such a small package. The secret lies in the powerful speaker driver and the enclosure. It uses a standard 3.5mm plug for connecting to portable music devices or game consoles or even your PC
2. Ladies groomer  OR SHAVER from kmart for $10 ("GIFTS FOR LADIES")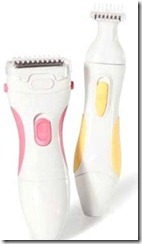 This small ladies groomer is ideal for delicate and small areas. Get results with this pain free groomer.
3 attachements included: groomer, eyebrow and facial hair trimmer, small detail trimmer. Washable heads. Battery operated (2 x AAA not included)
3. Audiosonic Foldable Headphones – White ( Red, pink ,blue)
SKU: 41725054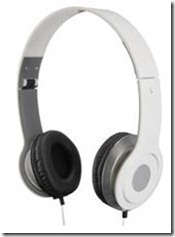 $10 at KMART
Perfect for music on the move with these lightweight fashionable headphones you will have great sound and fold easy for travel.
Other features include, 3.5mm input, adjustable headband.
4. Sony In Ear Headphones Blue atDICKSMITHS for $6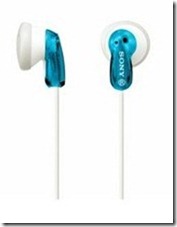 Featuring a 3.5mm driver unit, neodymium magnet and 1.2m cord the Sony In Ear Headphones are the perfect headphones to pair up with your digital music player.
5. NERF Jolt available at  Big W currently for $4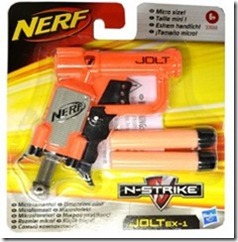 6. Kids 46cm Kickboards available at BIG W for $8.92 ( "GIFTS FOR KIDS" )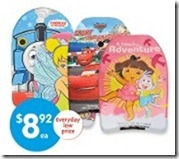 Get your kids cute kickboards with  Thomas the engine , Dora the explorer and other popular designs
7. High-Speed HDMI Cable (6.5 Feet/2.0 Meters) – Supports Ethernet, 3D, and Audio Return [Newest Standard] from AmazonBasics for  $5.49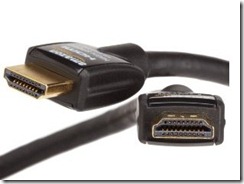 This this 6.5-foot (2 meters) cable  can connect your HDTV to your cable box, satellite dish, Blu-ray Disc player, and more, to experience quality audio and video (up to 1080p) from your home theatre
8. Kingston Digital DataTraveler  – 16 GB Flash Drive DT101G2/16GBZET ( 101 USB 2.0 Generation 2) for $42.00$9.99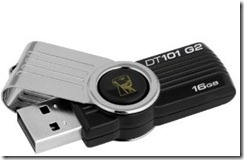 Free Standard Shipping (3-5 days) on this item from Amazon.com. Supports Windows 7, Vista, XP & Mac . This item is delivered in an easy-to-open recyclable box and is free of plastic "clamshells" and wire ties
Alcohol Breath Tester Keyring with Torch  at oo.com.au for SALE: $4.95  Our Price: $12.95

This silly season you have no excuse , this gadget will calculate  the Blood Alcohol Level (BAC) after you have had one too many  and think you can drive , now you can check for yourself. Drive Safe. Get it at OO.com.au
13-Piece Pedicure Set  at oo.com.au Was: $12.95 Silly season  Price: $8.95 for the ladies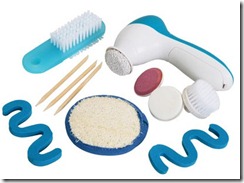 Remove calluses, smooth rough areas, massage and pamper your feet at home with this 13-piece pedicure set for such a good price

Sadly  the Harvey Norman catalogue didn't arrive in my mailbox  so no listings for them and surprisingly  i could not finds  any "stuff available for under $10" on their online website. Not much on Dicksmiths online website  but their catalogue had some gifts under $10