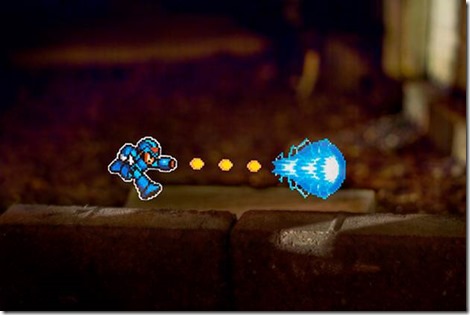 by Ben K Adams

Today there are more people than ever who play games on their mobiles, and most games being designed now are created with that in mind.
By 2016, it's estimated that the mobile gaming revenue in the States will reach US$3 billion and that the global market for mobile games will have a value around US$9 billion by the end of 2014.
Juniper Research forecasts that 64.1 billion mobile games will be downloaded by 2017, which is treble the amount of games downloaded in 2012.
When you play the modern casino games at a site like 32red today, you can do so just as easily on a phone as on a pc or laptop. This allows 32Red to offer classic games such as bingo but with a modern twist. However, if you enjoy playing the games that are a little more 'retro', one area where playing on a mobile loses some of the player experience is through the controllers. Modern games are designed for play using touch controls, but this doesn't always work out when playing older style games.
Most of the time, players only want a trip down memory game when playing the games that they used to play as kids. But to do so, they don't necessarily want to switch to a different device to do that kind of gaming when all the games are already available on their mobiles. To meet with the demand for getting that authentic feel of playing the older games, the gaming industry is coming up with some pretty cool gaming accessories for mobiles.
Take the Joystick-IT tablet arcade stick as an example. A lot of the retro games only need a couple of buttons and a joystick. The Joystick-IT is attached to the screen using a sucker and it needs no batteries. You place it over the on-screen controls and then can lean it forwards so that the right part of the on-screen controls is touched. Although it takes a bit of getting used to, this little piece of kit can really give you the same sensation of old-fashioned arcade gaming.
Then there's the G-pad, which allows you to transform your phone into a Gameboy. Ideal for when you're playing Sonic, Donkey Kong or Mario, this silicone rubber cover gives you the tactile satisfaction of those squishy buttons in a way that the touch-controls on a phone's screen can never match.
The 8 Bitty Retro Gamepad is a battery powered Bluetooth device that is designed to play apps such as Atari Greatest Hits. It's a pad that is small and built solidly. It has a solid feel to its buttons and the battery life is prolonged with an auto-off feature. However, you have to pick and choose the apps you use with it, as not every app will support the iCade standard. It only has a single D-pad and no thumb sticks, but to play 8 or 16-bit era games, it's a great low-cost option.
As we all switch to playing more games on our phones, it's likely that these kinds of accessories will become increasingly sophisticated. Then, whenever we feel like a bit of retro gaming, we'll be able to snap on a gaming accessory to get that authentic gaming experience on the highest of tech phones.