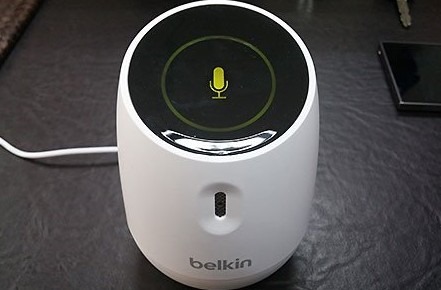 WeMo Baby Monitor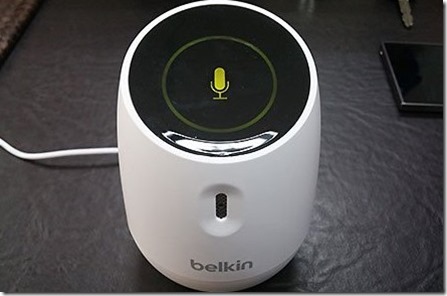 Product description:

Wifi baby monitor from belkin

Customer reviews:

baby

- by

BabyHifi

,29/10/2013

Its amazing how  versatile smartphone's can get  to manage other devices  and the iPhone does a good job of managing this baby monitoring gadget from belkin .This little  gadget for your little one is one you might need at home but didn't know existed — a WiFi-powered iPhone Baby Monitor from Belkin.

Belkin has launched the WeMo Baby – a device that turns your iPhone or iPad into a baby monitor that can work over wi-fi or 3G/4G to stream high quality audio.
( This is our first post on Home appliances gadgets and  we will be featuring, home building renovation tools reviews  and more soon)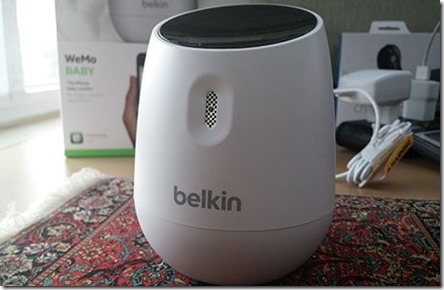 The belkin  WeMo Baby is a not so big device ( no bigger than a Starbucks mug), whihc sports a oval shape with curved wedged top. It has a fairly large built-in microphone at the front to do the job and plugs on to a wall socket.
Once the gadget is turned on, it produces its own WiFi signal which you can connect to with your iPhone (or any iOS device ipad etc).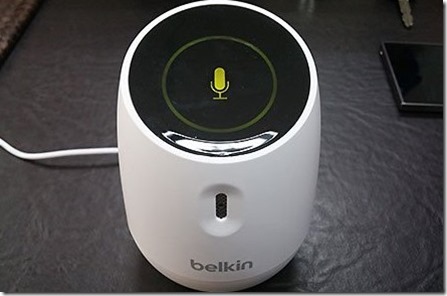 What you need to do to get it working
You will need to download the free WeMo Baby app from the iTunes Store and use it to connect to the baby monitor mug. Once you are connected via the WiFi connection, you can now listen in to any sound within the vicinity of the "WeMo Baby Monitor Mug"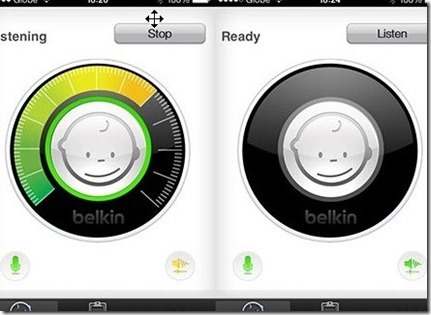 Monitor Alerts

The WeMo Baby Monitor gives you visual and audio indicators, ensuring that you are always aware of your baby's status. Plus, you can also upgrade for Cry Notification text alerts.

Model: Belkin Baby Monitor F8J007AU

Compatibility: iPad, iPhone, iPhone 4, iPhone 4S, iPhone 5, iPod Touch
The audio quality on this device is pretty decent  and can be adjusted on your iphone volume as well and reception is clear as long as  the monitor is placed within appropriate distance ( preferably  at a close distance to crib, test and see) and within reach of the WiFi hotspot. The device is able to be connected  to as many iOS devices you want
The WeMO Baby retails at Harvey Norman for $99.95 , at US online shop Bestbuy for $69.99 , at apple NZ store for NZ$ 119.95  and at the amazon online shop for $61.99
Please do not use the device as a spy gadget

I do research on gadgets and shopping online, don't necessarily buy them