Best value
Review of Avantree NFC Wireless headphones
Blue tooth is the new technology that is taking the head phone markets by storm. Suddenly wireless headsets have become the fashion accessory of the hip and trendy. Avantree has just released Blue tooth wireless headsets in the market Called the " Avantree Bluetooth stereo headphones with mic"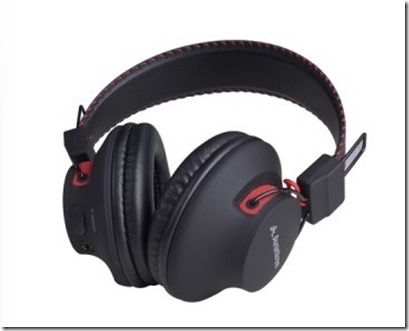 Their NFC Bluetooth Stereo headphones are one of the new popular headsets in the Bluetooth category. They come with an inbuilt mike, which makes it useful to also use on the road while driving. You could also use this headset to listen to music while driving though we would not recommend using your indash stereo.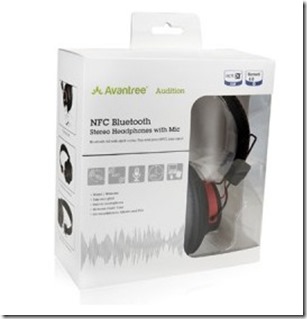 The Avantree headset easily connects via Bluetooth to any smart enabled device, like the iPhone, iPad, Samsung Galaxy and most bluetooth enabled devices. Watching U-Tube videos on your iPad  while listening to the sound wirelessly or listening to songs from your smart phone all can be done wirelessly through the Avantree headset. Its definitely give you the advantage of not having to disturb  others while also listening to what you want  be it a video on your phone or a podcast.
I was amazed at the solid and stable sound quality of the headphones. It played the music with a rock solid Bluetooth connection.  When i was told its a wireless headphone ,i was a bit sceptical about dropouts  and  buffering etc , but his headset just put those doubts to bed  with its stable  high quality sound. The headphones have a surprisingly good base that rivals some of the Bose headsets.
Connecting the headset to your phone or iPad is a simple one click process. The inbuilt mikes help you take calls even while driving if its connected to your blutooth enabled mobile. This headset also has NFC capabilities which makes it even easier to connect to nfc enabled devices by merely touching the headset with he NFC device. Most new smartphone are now NFC enabled.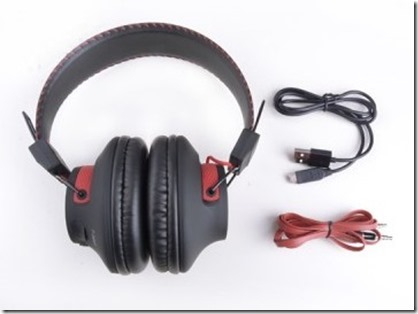 Comparison of other bluetooth wireless headsets
| | | |
| --- | --- | --- |
| Headset brand | Features | Price |
| Avantree Bluetooch wireless headset | In built MicBluetooth wirelessNFC enabled | $75 |
| Plantronics Bluetooth wireless headset | EarbudsInline controlsSmal compact but fiddly for some | $46 |
My friend has a Plantronics Wireless headset , which has lot more features skipping tracks etc  but lacks the sound quality  and the in ear buds is a bit uncomfortable.It makes up for  controlling tracks skipping tracks through the device, but i found it a bit fiddly  and if you want good sound  you would opt for another headset.
from http://au.cellphoneshop.net/
The bose headset  below  has a similar sound to the avantree headset as tested in the shop  and is a wired headset and costs a little bit more than the avantree   at $125
I have put  this headphones to the test  with few of my mates  and they  had this to say.
" The bass is pretty good on these headphones"

"Didnt expect the sounds to be so  rock solid and stable , specially with it being wireless headset"

"Its amazing that this headset also blocks outside noise when its cupped over your hears"

When i did a comparison of Bluetooth headsets available on the market, I was surprised that the Avantree cost just $75  in comparison to similar headsets like ….. cost …..
How to connect the Avantree bluetooth headset to your samsung galaxy or ipad tablet ?
1. Just click the silver button on the headset keeping it pressed  until a red light appears under the button ,keep the button pressed and the light should go off and then should start blinking red and blue ( now the headset is ready to connect to your smartphone or ipad).
2. You can start your smartphone or ipad bluetooth on before doing pressing the button on the headset , or then you can turn  your smartphone/ipad bluetooth on when the  red and blue light starts to flash on the headset . It should work either way
You can head to  to get your pair of avantree headsets at mobilezap
Video of how to connect your wireless Advantree bluetooth headphone to your smart device
Enjoy !!