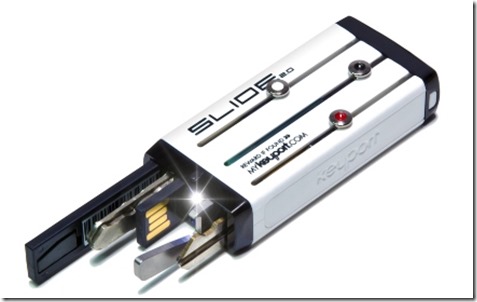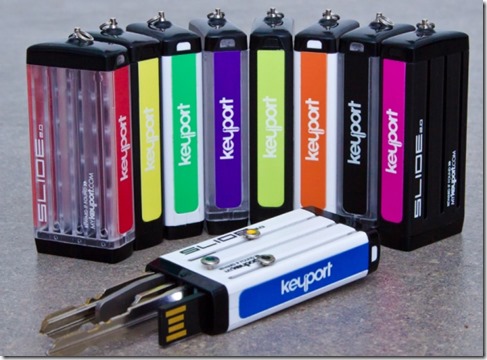 A unique and modern alternative to the keychain, the Keyport Slide, was recently launched in Australia.
keyport slide keychain australia  Slide 2.0
The Keyport Slide 2.0 (mykeyport.com) is a modern keychain putting together  a user's  personal items (keys, USB flash drive, mini-light, bottle opener, barcode holder, etc.) into a single device that attaches easily to any auto remote.
It provides quick, one-handed access to keys and tools with just the slide of a thumb.  Attached are a few images.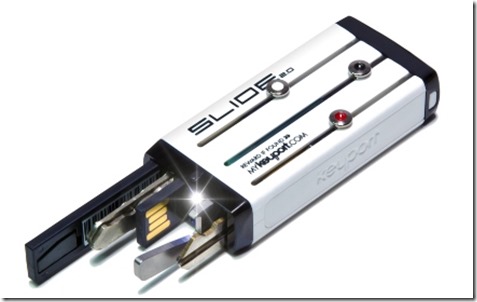 The Keyport has a number of advantages over a traditional keychain:
Compact: Fits comfortably in the fifth pocket of a pair of jeans
Lightweight: Fully loaded, it often weighs less than six traditional keys
Universal: Accommodates the vast majority of key types, including chipped auto and high security keys
Convenient: Access any key or tool with the slide of a thumb
Comfortable: Doesn't rip up your pockets or stab you in the leg, and eliminates pocket jingle
Safe: Keys never change positions so you don't have to look down and shuffle through your keys to select the one you need
Recoverable: Each comes with a unique serial number which, when registered, can be used to reunite you with your recovered Keyport
Customizable: Easily swap out items in the Keyport on the go (much easier than removing a key from a key ring)
Stylish: Much sleeker than a key ring, the Keyport comes in a variety of colors
Brandable: Side plates can be personalized with custom color, logo, and text, making it a very effective conversation piece.
I have just put it  through the test and inspite of it having a plastic casing ,   the  keys have quite a sturdy feel even when i open my  door lock. The A1 locksmiths where i got my  slide keyport got the keychain  set up in minutes  with  3 keys which i needed  and a usb stick  and torch and bottle opener included.
The keys got cut  to fit in the keyport slide nicely , no more keys poking at your pant pockets as it fits in nice and snug and compact into the keyport case. Here are some pics i took Pic 1 , Pic 2  and a  quick review video i made.