Apple has just upgraded their  operating system "OS6"on apple devices  like iPhone , Ipad etc  and  brought in new exciting features.
Have you just updated your iOS device to the newest version?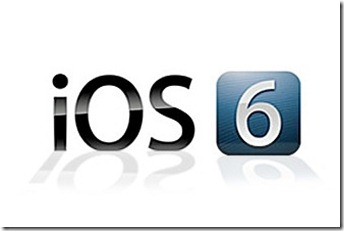 You have probably remembered Apple as saying that there are more than 200 new additions to the latest iOS iteration. Still looking for them? Well, here are just some of the "hidden features" that you have failed to notice.
– Custom alarm sounds. Now, more than the pre-installed ringtones on your device, you can choose songs from your iTunes library as your alarm sounds.
– Share it up. Now you can click on share on various apps like Safari, Photos, and more. Sharing content to your social media accounts and e-mail is now easier, faster and more seamless than ever.
– Make custom E-mail signatures. Whether you keep one or more e-mail addresses in your device, you can now make custom signatures for the e-mails you send using your device and even come up with different signatures per account.
– App banners. Now you can see which apps have been updated or added to your device that you haven't tried yet.
– Insert photos in your e-mail. Now, you can insert or add photos to your e-mail from the Mail app. Sharing photos on your device via e-mail is now made easier.
– Facebook Integration. Finally. For a time, iOS only supported Twitter integration in the OS which made tweeting easier on your iOS. Now with Facebook integration in your phone, you can easily post photos or make status updates on your Facebook accounts with just a few clicks and in no time at all.
– Contacts Synchronization. Have you had problems trying to sync everything up with iOS's contacts and your Facebook account? The latest iOS version now lets you integrate your Facebook contacts to the address book of your iOS device. Plus, your device automatically updates your contacts so whenever your friend changes any info on their Facebook accounts, the device synchronizes everything minus the fuss.
– Calendar Synchronization. Still in relation to the Facebook integration on the new OS, the device also updates your calendar entries by merging Facebook and other online accounts on your device. Then the phone automatically reminds you of these events. Now, you'll never miss an event because your device will be there to remind you.
So have you been noticing something new on your device's OS? Do not worry. It may be just some of the 192 or more remaining new features and functionalities brought to your device by the iOS6.
About the Author:
It is amazing how the latest gadgets and technology have improved the way we do things. Marcus Vann has a keen interest in reviewing the latest developments, and the way they touch our lives.