Once you get  you shiny new smartphone , the gadget fever is not over, you will get  the itch to accessorise. Luckily now punters have come in with  accessories packs  that put together essentials for your phones in one handy pack  at a reasonable price.  I recently checked out  the unique Samsung Galaxy S4 Ultimate Accessory Pack to  compliment  the new Samsung galaxy s4 !
Accessories for you Samsung galaxy s4
Here  is a photo from the website   to showcase what you get  in the pack.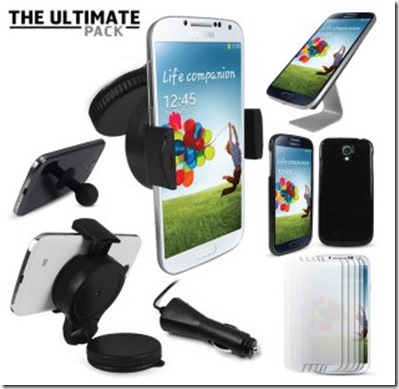 What's there in the Samsung galaxy s4 ultimate pack ?
The ultimate Samsung Galaxy S4 i9500 accessory pack contains must have items for your S4, which is designed to protect and store your Galaxy S4 at home, in the office and in the car.
what In the ultimate pack box
1 x Galaxy S4 Desk Stand
1 x Galaxy S4 Car Holder
1 x FlexiShield Skin for Galaxy S4
1 x Mini Portable Desk Stand
1 x Galaxy S4 Car Charger
5 x MFX Screen Protector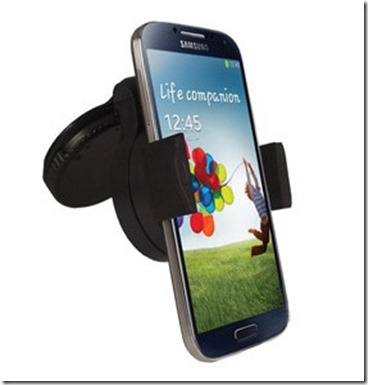 The great thing about buying a pack is it works out cheaper and you get a lot more,  rather than buying  accessories individually.Even though buying acessories pack,  you would possibly not  need all the items in the packs,it  often still  works out cheaper than buying acessories  individually
The Ultimate Packs are available for all major handsets at http://www.mobilezap.com.au/ , so if you just got a new smartphone and are looking for some accessories at a budget price  check out the site  for either mobile accessories packs or then individual  accessories like Galaxy S4 cases, phone holders  and other smartphone accessories