Vodafone has just launched its new pre=paid plan called " ALL TIME  PREPAID" and its creating a stir among all its rival  for its value for money. The Mobile pre-paid sector is now also hotting up with good deals.
The new vodafone  All time pre-paid plan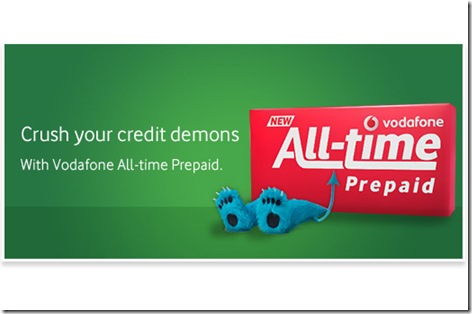 The new "vodafone All time pre-paid" promises that you will  never be without TXT or calls again with selected infinite inclusions that last the life of your 30 day recharge. This new Vodafone All-time Prepaid recharge replicates the most popular features of Vodafone's Infinite contract plans which give customers infinite, calls and TXT in Australia as well as social networking
Vodafone just announced  their new prepaid recharge plan recently, the Vodafone All-Time prepaid which brings unlimited calling and messaging to its prepaid customers.
Some of the features that stand out for this Vodafone plan
You get Infinite TXT anytime to any personal mobiles in Australia
You get Infinite call options depending on your recharge amount
You get Infinite mobile access to Facebook®, Twitter, MySpace, LinkedIn and foursquare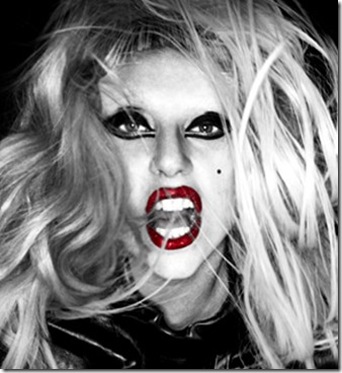 Vodafone All-Time Prepaid was part of the Lady gaga event at sydney  Monster hall
All credit and inclusions expire at 30 days or upon next recharge.
The new Vodafone All-time range is available in stores nationally and online at www.vodafone.com.au/prepaid
Vodafone is one of the world's largest mobile telecommunications company and has its headquarters based in London. It has its networks in 30 countries and owns 45% of Verizon wireless in the USA. It has offered unlimited calling and texting plans for its customers since last year in Australia
Compare Other providers
Dodo Australia – Dodo Mobile Broadband
The call me the G-man.. Yeah thats rightthe G -man I am not a Guru, Jedi, Rock Star or a Ninja. I'm just a guy that knows an awful lot about a bunch of stuff and I'm not afraid to tell it like it is.
My stuff is really good. It's different. I think you'll like it. You should really check it out. You might actually learn something...if not, maybe you can teach me something.