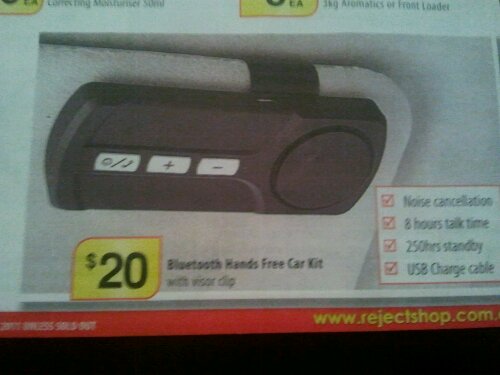 It would be hard to get a blue tooth hands free kit at this price anywhere else.visit your local reject shop to go grab this good offer.
On sale until 20th march..unless sold out
The call me the G-man.. Yeah thats rightthe G -man I am not a Guru, Jedi, Rock Star or a Ninja. I'm just a guy that knows an awful lot about a bunch of stuff and I'm not afraid to tell it like it is.
My stuff is really good. It's different. I think you'll like it. You should really check it out. You might actually learn something...if not, maybe you can teach me something.